Craig Brenner: Exploring the Jazzy Side of Blues & Boogie Woogie Piano
"Craig Brenner is a fine and funky pianist..." - Living Blues
Blues, boogie woogie, and jazz pianist Craig Brenner is a composer, teacher, and recipient of arts grants. He leads Craig & The Crawdads, is in The Ragin' Texans, recorded seven albums, and founded Bloomington Boogies: The Bloomington Blues & Boogie Woogie Piano Festival.
Craig's newest album is Passages - jazz, blues, boogie woogie, surprises - on vinyl, CD, & files for download.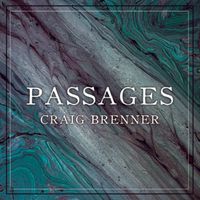 Read reviews of Passages by:
Discounted CDs are at Landlocked Music. More reviews at Music (scroll for reviews). Listen to "Looking for a Job," produced by Nate Brenner (Tune-Yards, Naytronix). The album was made in part thanks to the IN Arts Commission, which receives support from the State of Indiana and National Endowment for the Arts. For info about the grant, click News or read an article about the grant and Passages by Connie Shakalis in the Herald-Times.
Available again in limited quantities (CD) - Live to Love, by Craig & The Crawdads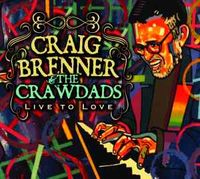 Due to COVID-19, musicians lost revenue. You can help: Make a donation here.
Click below for information about