In response to requests, more sheet music is now available!  Whether you are a proficient pianist or an aspiring musician, sheet music is available for all levels.  Recent additions include piano music for "Life is Precious" (from Passages) and "Opus 3 Number 6: Perusin' the Blues in C (from Man At The Piano).  Also still available:  the book Piano Music by Craig Brenner, featuring "The Crawdad Shuffle," "Nathaniel," "Backstage Boogie," "To Boogie Or Not to Boogie," "Brenner's Boogie," "You," and "The Bloomington Breakdown."  Information, examples, and some free samples are available at Music.
---
Passages consists of eight original tunes played by a stellar crew: Craig on piano; Lori Brenner and Merrill Garbus on vocals (Merrill appears courtesy of 4AD); Nate Brenner and Ron Kadish on bass - with Nate also on synth and producing "Looking for a Job"; Dena El Saffar on violin and viola; Dan Hostetler and Tim Brookshire on drums; Mike Baker and Gordon Bonham on guitar; Joe Donnelly and Jake Belser on sax; Kyle Quass on trumpet; and Dave Pavolka on trombone. Dave Weber recorded and mixed at Airtime Studios in Bloomington.  
Full of multiple emotions, the album includes playful and uplifting jazz and boogie woogie ("Tut's Boogie Woogie," "Paradiddle Boogie Woogie," "Spring Is Near"), sultry blues ("Some Sexy Blues for Ya Right Here, Y'all"), introspective jazz piano ("Life Is Precious"), reflections on life and death ("No One Should Die Alone," "For My Brother"), and a contemporary remix by Nate Brenner of a 2009 recording by Craig & The Crawdads ("Looking for a Job"). 
Listen to samples and order Passages!
Click to read jazz historian Scott Yanow's review of Passages in the December 2020 issue of Los Angeles Jazz Scene.
Click to read Mike Leonard's review of Passages in the December 2020 issue of The Ryder Magazine.
Click to read an article by Connie Shakalis published in the August 23, 2020 Bloomington Herald-Times. 
---
Video from Festival de Boogie Woogie de Laroquebrou 2014
Student Musicians Participate in Project
Students musicians have responded to the call for participants in the IAP grant project!  Scroll down for responses to the original post calling for student musicians; the original post said the following:
"Are you a student musician?  Would you like to participate in a project in September of 2020?  Craig finished composing and recording original jazz, blues, and boogie woogie tunes - there's also a one-movement composition arranged for string quartet. The recording, titled Passages, is available!.
Now that the recording is complete, student musicians are needed who want to gain experience playing original music and making videos of themselves playing with the recordings for the public to view online. This could be you!
This activity is made possible in part by the Indiana Arts Commission, which receives support from the State of Indiana and the National Endowment for the Arts.  Read the complete listing of 56 Hoosier artists receiving 2020 individual grant awards. 
If YOU are a student interested in this project, please click here for information and to find out how you can be involved."
Click here to read an article by Connie Shakalis in the Aug. 23, 2020 Bloomington Herald-Times about the project and album.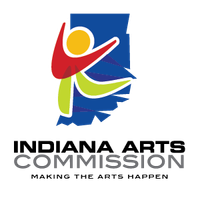 Students received recordings and charts for the music Craig composed and recorded on Passages.  View videos they made and/or listen to them performing. Also listen to the music as recorded on Passages.
More student videos to come:
Jackson Creek Middle School Choir sings "No One Should Die Alone" 
---
Craig Awarded "Arts in the Parks and Historic Sites" Grant
Arts in the Parks and Historic Sites Survey - Please complete and submit if you attend an Arts in the Parks & Historic Sites concert!
6th Annual Indy Winter Blues Fest
Craig Awarded 3rd Individual Artist Grant from Indiana Arts Commission
Craig Plays "Piano Hour" at Old U.S. Mint
Bloomington High School South Jazz Band